ProLite All in One Dressage Saddle Pad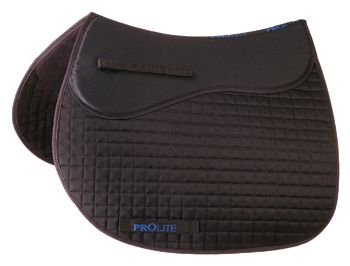 ProLite All in One Dressage Saddle Pad
Ultimate protection and convenience combined!
A premium saddle pad with a maximum-depth built-in Prolite® pad for fast and accurate fitting. With easy-fit adjustable straps and small, square quilting that's both smart and durable – an excellent competition choice. Be good to your horse's back! Use it in black as an everyday exercise cloth to prevent the onset of problems.
Only available in BLACK.