OVATION QH BRIDLE, BROWN- NEW!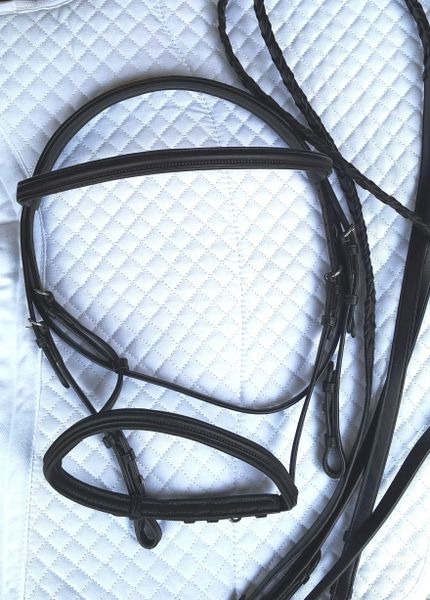 OVATION QH BRIDLE, BROWN- NEW!
The Ovation® Quarter Horse Plain Raised Padded Bridle is designed with specific consideration for the conformation of the stock type Quarter Horse. This bridle has timeless styling that's well suited to both everyday riding and showing. It's sized to allow for a wider jowl and broader forehead, but without a larger noseband. The browband, noseband and crown are padded for horse comfort. Includes matching reins. Stainless steel hardware throughout; hook stud closures.

Brand new!

Brown.

Comes with laced reins.